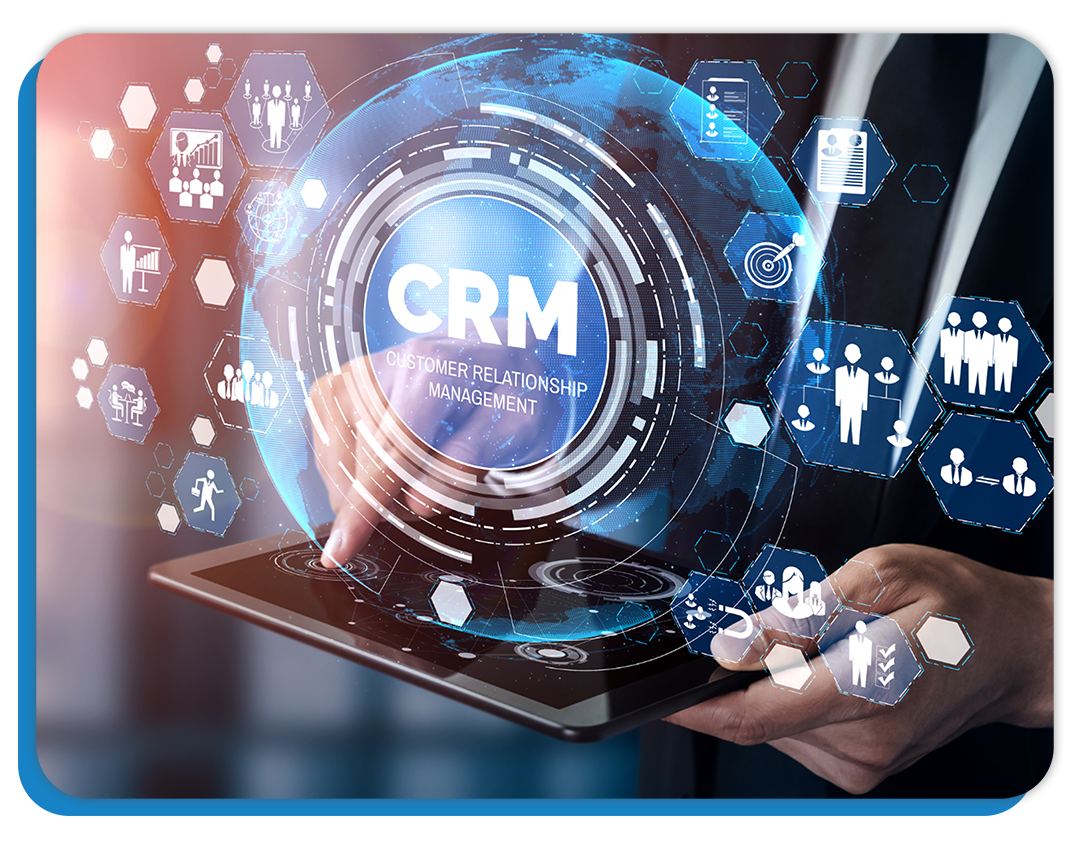 Seamless CRM Integrations
FRENCH TRIAL - VoIP Business Phones with Integrated Communications.
Streamline your business workflow and get more done. From Anywhere.
Integrate Seamlessly
70+ CRM Integrations
COMMUNICATION INTEGRATION
YOVU + Microsoft Teams
Enabled Microsoft 365 customers who utilize Microsoft Teams can now utilize our direct phone system integration. We give you the ability to leverage your YOVU account within Microsoft Teams by connecting click-to-call, contact directory information and more within your Microsoft 365 account.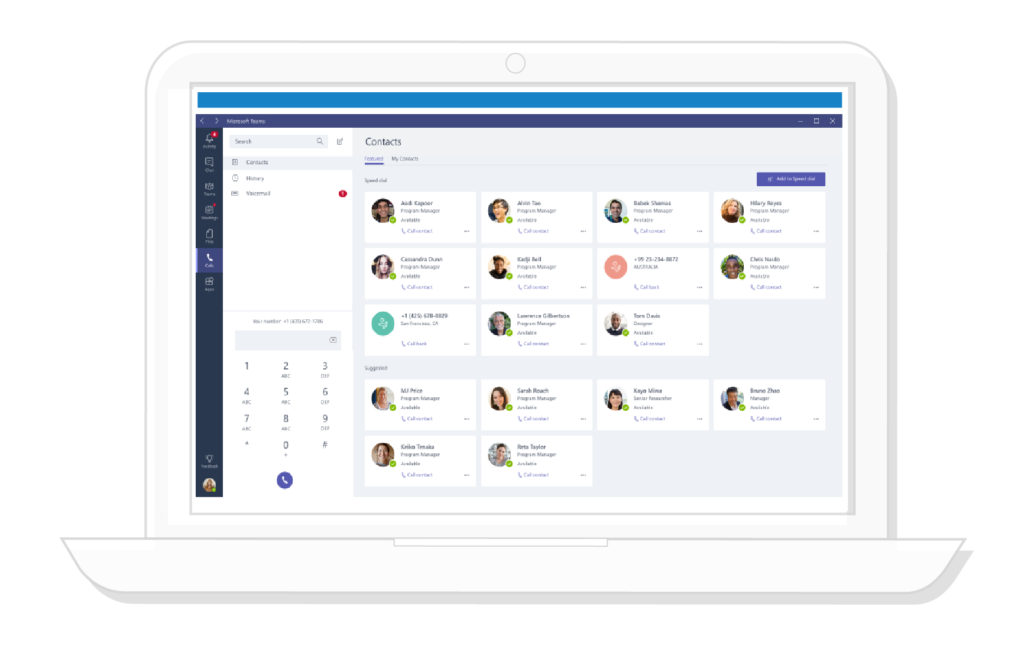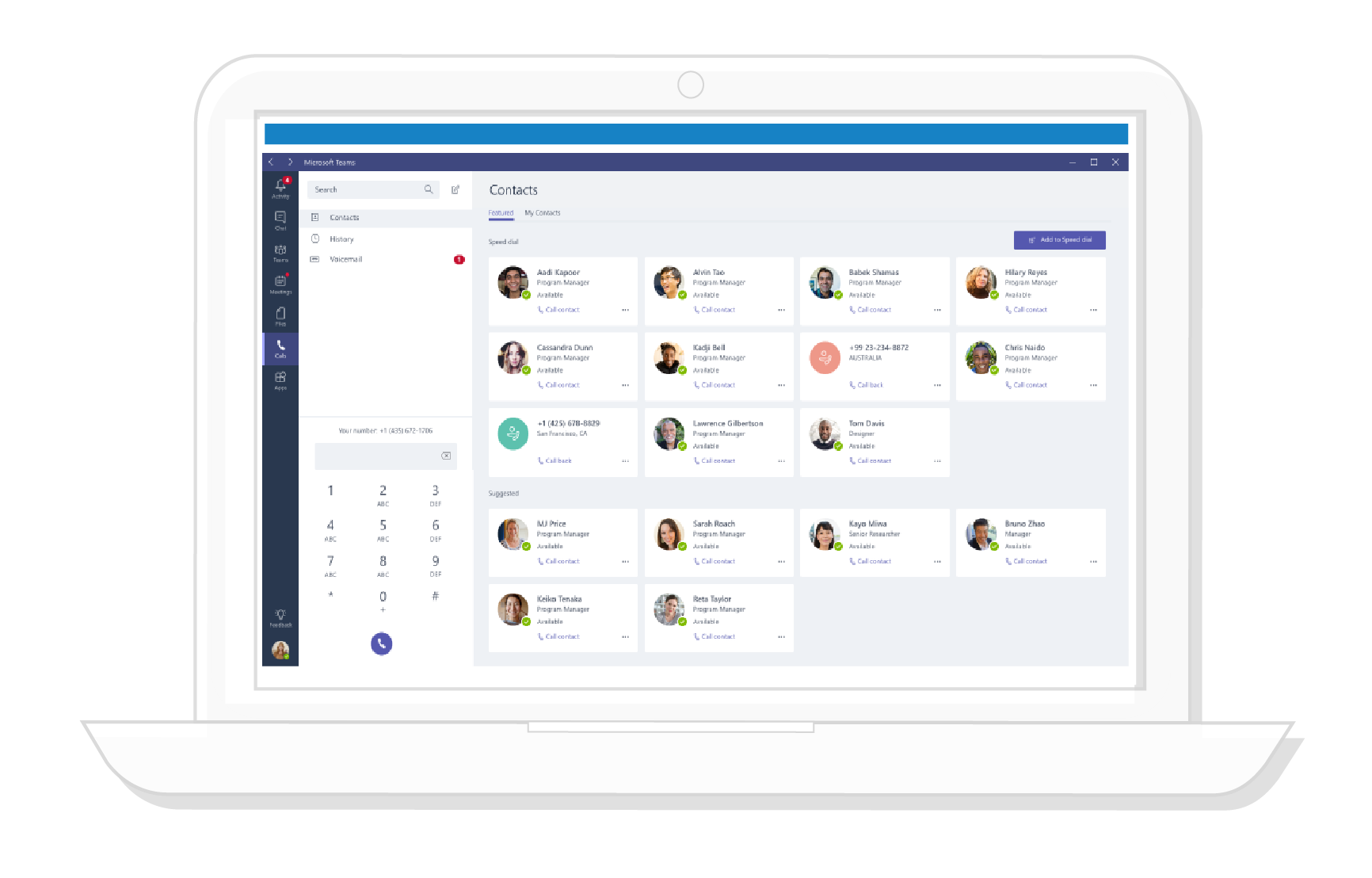 Calling with Microsoft Teams
Contact your colleagues and customers within Microsoft Teams easily with access to your company directory and a native dialer built into your Microsoft Teams account.
View Status
See your colleague's availability within Microsoft Teams instantly with a 'busy' or 'available' indicator placed on their profile. If they're on the line with another person, you can see to reach them when they are able to chat.
Secure Calling on YOVU's Trusted Platform
Calling via Microsoft Teams using YOVU Teams Connector leverages our hosted PBX voice platform. This ensures both a secure line and a higher quality call than a standard phone network. Your calls are protected through redundant 100% Canadian servers.
CRM & Business Phone Integrations
YOVU + Salesforce
Skyrocket sales and productivity with a complete Salesforce and business phone system integration. Full connection and account access to ensure pristine customer experiences and improve productivity throughout your organization. Office phone systems don't get better than this!
Screen Pop
See inbound calls associated to an account when a customer rings or when you answer their call.
Click-To-Call
Make outbound calls quickly from within Salesforce with click-to-call direct from any account.
Call Control
Transfer, hold, end and switch calls from within Salesforce.
Call Recording
Initiate and cancel call recordings during a live call. Listen to previously recorded calls stored directly in the account.
Rich Call Analytics
Instantly access call details, history and analytics to understand your teams, departments and employees quickly.
Activity Logging
Report and log call activities from within Salesforce and within an active call. Understand each conversation, regardless if you were on the line and give your managers a greater understanding of performance.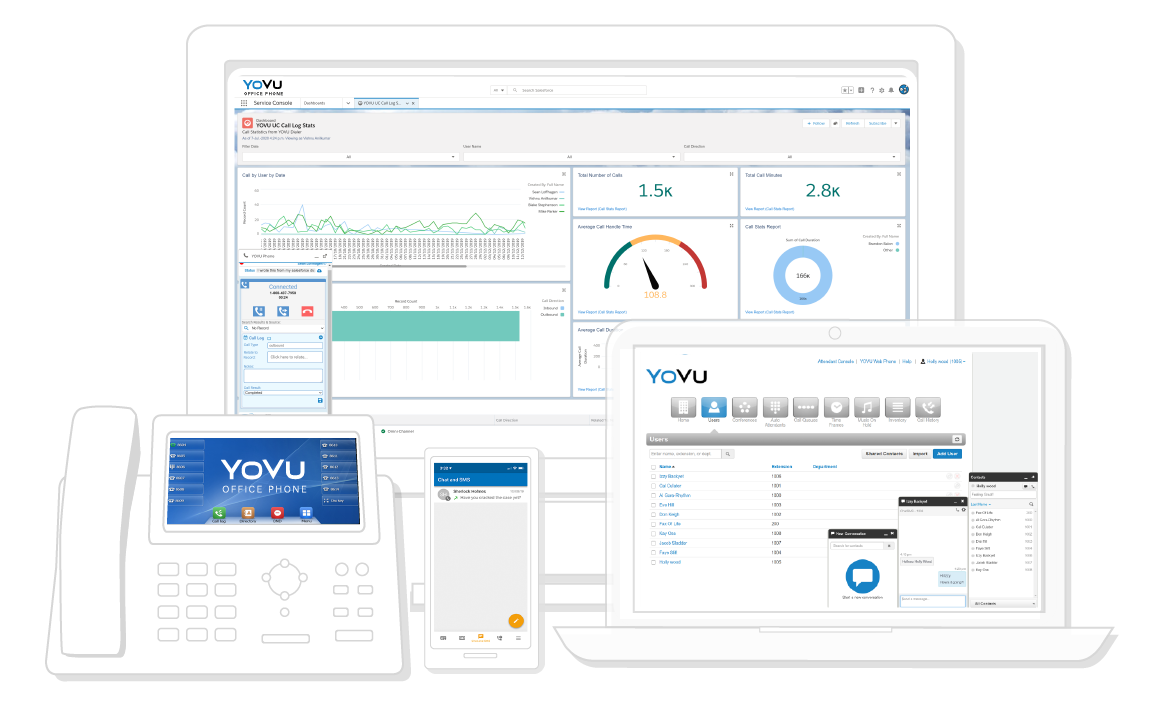 Next-Level Office Phone System Integration
YOVU for Mobile
Make and receive calls from your mobile device with your contacts synced from your desk or corporate directory

Access Instant and SMS and send and receive messages via your business number to customers and colleagues

Activate incoming calls to your deskphone to simultaneously ring on your web phone and mobile ensuring you never miss a call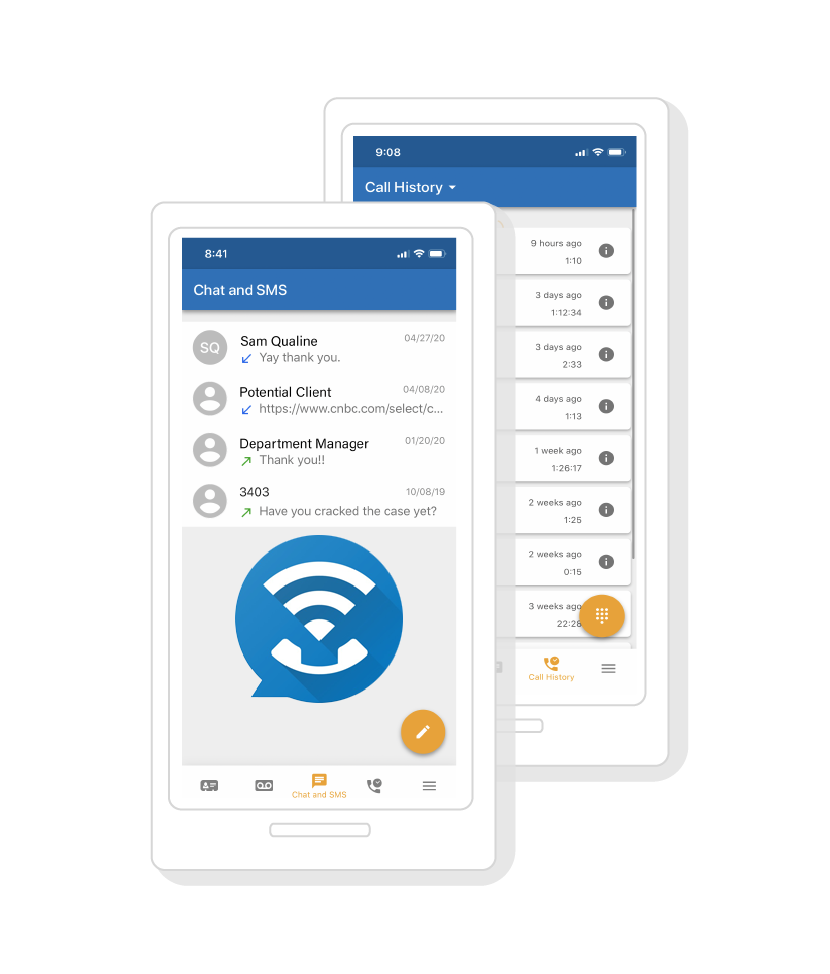 Access Voicemail Anywhere
Access your voicemail securely on your mobile device through the SNAPMobile app. Access your business VoIP voicemail securely from your mobile device and view and listen to transcriptions direct to your email inbox.
View Call Records Instantly
View previous calls, contacts and transcripts instantly via the history feed integrated within the app. You can redial calls via your business number in a flash and catch up with clients or colleagues quickly.
Our Amazing Customers
Integrations Make Them More Productive
We built our business phone integrations by the request of our loyal customers, and are continuing to add new integration partners to our ecosystem as their needs change. Experience the #1 business VoIP phone in Canada!
Its been more than a year now and our system with YOVU has been flawless. While we are a relatively small operation we are spread all over the country. YOVU has brought us together seamlessly. Customer support is awesome, particularly when dealing with the odd troglodyte (myself). Kudos again this year.
We have been completely satisfied with the phone system and the service provided has been stellar! I would recommend this system and service 100%.
YOVU has been an incredibly useful tool for our business since we switched over from a Bell landline. I can't say enough good things about the quality of the service, the options available and the tech support. I recommend it to everyone I do business with!
The Team at YOVU is phenomenal. They are right there at your fingertips to assist with any matter whether it be an emergency, broken phone or technical question. Their quick to respond service is an added relief when help is needed. Keep up the great work YOVU!
Integrations Make Things Better
YOVU proudly provides a scalable VoIP phone system for small businesses. We know your business is complex and requires nimble solutions, especially with your communication tools. To meet our customer's growing and changing needs we're always adding new integration partners to our ecosystem. Experience the most robust business VoIP in Canada!
We're here to help. Let's get started.
Start Conversation
Our Sales Experts are ready to help.
Begin Conversation
Support Inquiries
Please contact:
1-844-685-1001
Find the answers in our online support database
MY YOVU

⊳
Let's Chat