What is your Passion?
Your VoIP Career at YOVU Begins Here
A great place to work
Join our Team.
A Collaborative Workplace that Inspires Growth.
We're all about providing quality, reliable and secure business communications, and that starts with our team! A career at YOVU is something special.
We are a diverse and fun group of people.

We love to inspire and have fun.

Our Culture is built on respect and supported by all team members.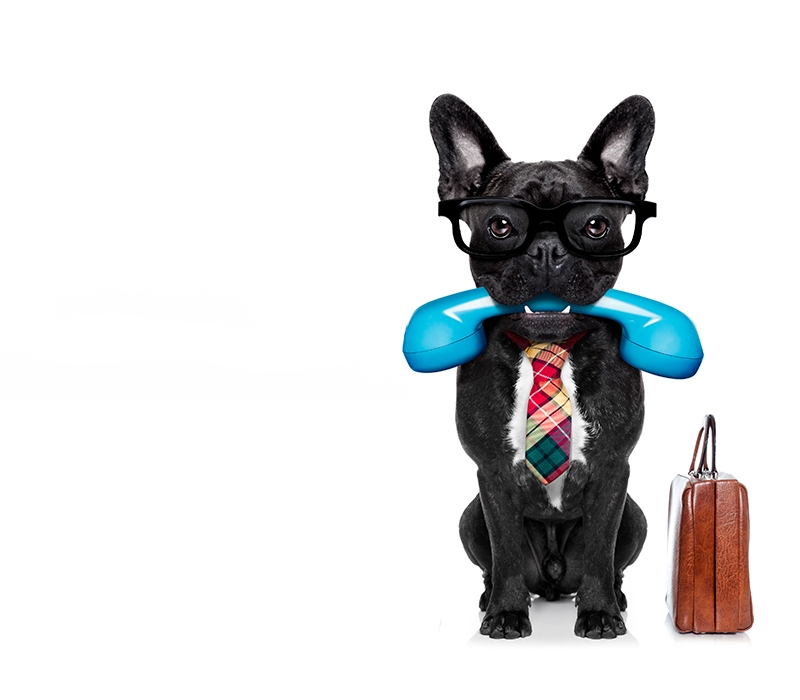 When a team is this special we call them Family!
A career at YOVU means you have your own special place at the table.
Involved
Your voice matters here! Every employee within YOVU has a valued role that contributes to all levels of the business. This means that each team member's input is valuable as we can continue to grow. They help shape how we support our clients, and how we are able to constantly improve our support and services.
Experienced
Our team is second-to-none. Each team member has been tailored within their role to honour and facilitate the culture of the business and nurture their talents. A career at YOVU is fit around the person, not the person into the job. And believe that makes a difference!
Supported
YOVU provides competitive Wages, RRSP matching, a Comprehensive Benefits Package and Sales roles are eligible for an attractive Commission. PLUS We know how to have fun! We have regular Company lunches, events and team building activities!
Joining the Family - A rewarding VoIP Career
Company Culture brings us together.
I get to bring my authentic self to work everyday. The leadership at YOVU gives me a lot of autonomy and it has helped me expand my horizons.
I like working for a smaller company because I can have more of an impact within the business, and not be just a cog in a giant machine. PLUS I get to bring my dog to work with me.
A flexible work schedule has helped this Mom manage kids and work during Covid. Plus, we have some fun team adventures!
I've had the opportunity to learn and grow much more than I would have at a larger company. The flexibility with working from home allows me to save 7 hours a week of driving into the office. The people here are fantastic!
Your Career at YOVU Begins Here.
Open Positions
Position Filled
We are always growing and love hearing from amazing individuals!
If you think you're a good fit, please apply by providing a copy of your resume and cover letter to careers@yovu.ca
Onboarding & Customer Experience Specialist
Have you been researching careers? Do you have serious people skills?
YOVU Office phone is a premier business VoIP phone provider. For the last 10 years, we have been developing and growing our business through the hard work of our amazing staff. As we continue to grow we are looking for an energetic and organized Customer Onboarding Specialist.
In this role, you will be a member of our five-star service team and interact with our new and existing clients throughout Ontario and across Canada. You will be taking the lead in assisting new clients on getting set up and trained once they have signed up with our services. A well-trained client is a happy client! You will make sure that customers are set up for success once they sign up with us.
Responsibilities:
Act as the primary point of contact for new customers joining YOVU.
Communicate with customers through phone calls, emails, virtual meetings, and in-person through their tailored Onboarding experience.
Organize their onboarding journey. Create a dedicated plan and timeline for each client.
Connect with customers to confirm product and service details as they initiate the journey.
Provide an exceptional training experience via Web or sometimes in-person classroom sessions.
Manage client schedules and organize projects to meet deadlines.
Be an ambassador of YOVU while going onsite during clients' Go-Live experience.
Go onsite to client locations as an ambassador of YOVU to assist during their Go-Live experience.
Manage phone number porting, by submitting paperwork in a timely manner.
Manage and maintain training and onboarding documentation.
Identify gaps in the experience that cause subpar customer satisfaction levels.
Collaborate with team members including Project Coordinators and Sales teams to create the best possible customer experiences.
Skills/Experience:
Be Insanely organized
Capable of managing multiple projects independently
+1 year of customer-facing experience
Captivate an audience of end-users and be comfortable with doing presentations
Track record for building and nurturing relationships with multiple stakeholders and customers
Thoughtful verbal and written communication through a variety of channels
Passion for technology and driving product improvements
Extras:
Ability to work in a very fast-paced, ever-changing environment
Be enthusiastic and have the ability to captivate and control a room
Strong communication skills, both written and verbal
Must be coachable, willing to learn, and grow
Confident and comfortable to share ideas and perspectives with management
Perks of YOVU:
Join the team at a time when you can help shape the future of the company
RRSP Matching
Benefits after three months of employment
Equipment provided to set up a successful remote working environment once fully ready for independent work
Engaging Team-building activities and company events
Lots of swag
Job Type: Full-time
Job Location:
London, ON
Open
We are always growing and love hearing from amazing individuals!
If you think you're a good fit, please apply by providing a copy of your resume and cover letter to careers@yovu.ca
Sales Executive
Have you been researching careers? Do you have sales talent?
Headquartered out of London, Ontario, YOVU Office Phone is growing by saving customers money, improving communications and delivering exceptional service. We want to accelerate that growth and need your help, we are looking for a hardworking sales executive looking to expand their careers and join us out of our London office.
Responsibilities:
Primary responsibility is Achieving monthly Quota
Generating Leads and Opportunities through outbound, strategic & targeted prospecting into small and medium-sized companies.
Prospecting into cold accounts and following up on warm leads
Collaborating with operations and technical teams on deployment
Pipeline Management and Reporting
Skills/Experience:
University Degree or 3 year College Diploma
2 years minimum experience in B2B sales or consultancy background
Time management
In return for your skills, we are offering a competitive base salary, plus an exciting commission plan to drive earnings.
Job Type: Full-time
Job Location:
London, ON
Required education:
Diploma/Certificate
Required experience:
Sales: 2 years
Position Filled
All of our Technical Support Advisors roles have been filled, however, we are always growing and love hearing from amazing individuals.
If you think you're a good fit, please apply by providing a copy of your resume and cover letter to careers@yovu.ca
Technical Support Advisor
We have an exciting opportunity for an individual to join our talented, energetic, enthusiastic, and customer-focused Technical Support Advisor.
If you have an interest in technology and want to learn modern SIP-based VoIP, we want to speak with you!
Reporting to the Team Lead, Technical Support Advisors provide technical support to a broad range of business customers. Many of our interactions are via email and phone, with the team works together in a dynamic, motivating environment to provide outstanding support to our customers.
What We Can Offer You is:
• In-Depth knowledge of the VOIP industry and the latest hardware peripherals.
• An environment where you would be working alongside like-minded technology enthusiasts.
• Experience with the infrastructure and tools required for managing a VoIP system.
• The opportunity to support the installation, configuration, and troubleshooting of our YOVU Office Phone Cloud Platform
• A collaborative environment where you will have input on improvements and changes within the technical support group
• Our work week is Monday to Friday 8:30 AM - 5 PM
Responsibilities:
• Provide first-level technical support for our customers through email, ticketing, and phone calls.
• Assist in monitoring alerts and reacting where necessary
• Log incoming requests and escalate to team members
• Keep documentation up to date including external knowledge base and asset details
• Provide assistance in onboarding new customers and other moves adds or changes
• Be involved in rotating after-hours on-call support
Job Requirements:
We are searching for someone who brings the following:
The ability to work remotely if required
Post-secondary education, preferably in an IT-related discipline
Work experience (IT helpdesk, computer repair, incident management, computer technician) or a passion for technology, evident in systems you may have built
Understanding of basic or advanced networking
A positive attitude, strong work ethic, and history of making solid contributions to a team
Knowledge of the IT industry, including connectivity, hardware, and peripherals
Comfortable interfacing with customers
Please include a copy of your references with your resume.
Job Types: Full-time, Permanent
Salary:
From $38,000.00 per year
Additional pay:
Overtime pay
Benefits:
Casual dress
Company events
Dental care
Extended health care
On-site parking
Vision care
Work from home
Schedule:
Day shift
Overtime
COVID-19 precaution(s):
Personal protective equipment provided or required
Social distancing guidelines in place
Virtual meetings
Sanitizing, disinfecting, or cleaning procedures in place
Premium Dedicated Support
The Customer First Support Model
We were once part of the "Big Guys" in the telecom industry. We watched as customers were left on hold, disappointed or left with questions unanswered.
Deciding to build a phone company based on the pillars of dedicated support and reliable service meant knowing what it takes to fulfill the needs of our clients.
We know how important it is to ensure our clients are taken care of. We also know how frustrating it can be to wait for service when things aren't running so smoothly. Waiting in queue, for call backs and technician wait times can be infuriating.
If you have ever waiting on hold or have been bounced around from one 'specialist' to another, you know what we mean!
We continue to prove that you really can have both service AND support.
Join our Growing Fleet of Professionals and apply for a career at YOVU today!
What Customers Say About YOVU
We have a 5-star rating on Google and are constantly having new customers tell us how much they enjoy our products and the service we give them. See what some of our customers are saying online.
The Team at YOVU is phenomenal. They are right there at your fingertips to assist with any matter whether it be an emergency, broken phone or technical question. Their quick to respond service is an added relief when help is needed. Keep up the great work YOVU!
We have been completely satisfied with the phone system and the service provided has been stellar! I would recommend this system and service 100%.
YOVU has been an incredibly useful tool for our business since we switched over from a Bell landline. I can't say enough good things about the quality of the service, the options available and the tech support. I recommend it to everyone I do business with!
Its been more than a year now and our system with YOVU has been flawless. While we are a relatively small operation we are spread all over the country. YOVU has brought us together seamlessly. Customer support is awesome, particularly when dealing with the odd troglodyte (myself). Kudos again this year.
YOVU has been great for us. The tech support is top-notch, not that you will need it often. We love all the different options that are available and the online portal is very intuitive. Kris and Kerry have been great to work with.
I'm extremely happy with the YOVU VOIP phone and fax platform, and the customer service has been excellent. It's the most reliable system and best service I've ever had.
We're here to help. Let's get started.
Start Conversation
Our Sales Experts are ready to help.
Begin Conversation
Support Inquiries
Please contact:
1-844-685-1001
Find the answers in our online support database
MY YOVU

⊳
Let's Chat